Call for bulk orders:
Berwick Lodge Primary School
During School Hours
Monday–Friday
+61 3 9707 1766
Hettie & Harry's Forest Adventure
This cutting-edge picture storybook includes  Augmented Reality (AR) capable pages. Watch the book characters come alive by activating the AR content. Buy a copy of the book and then download our FREE 'Forest Classroom AR' app to a compatible iPad or tablet device.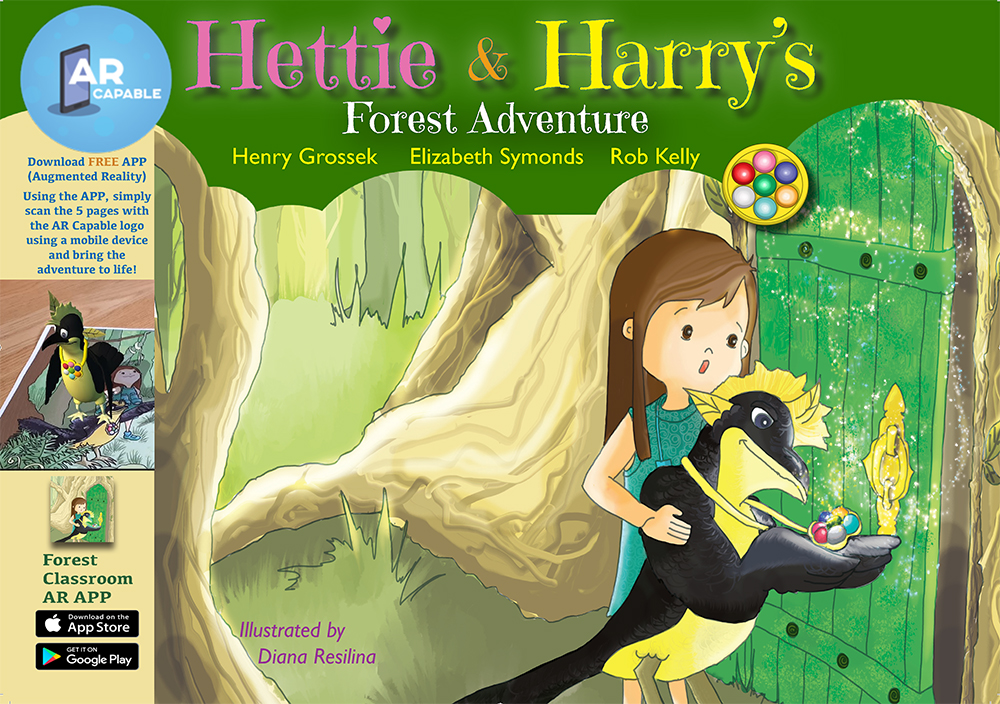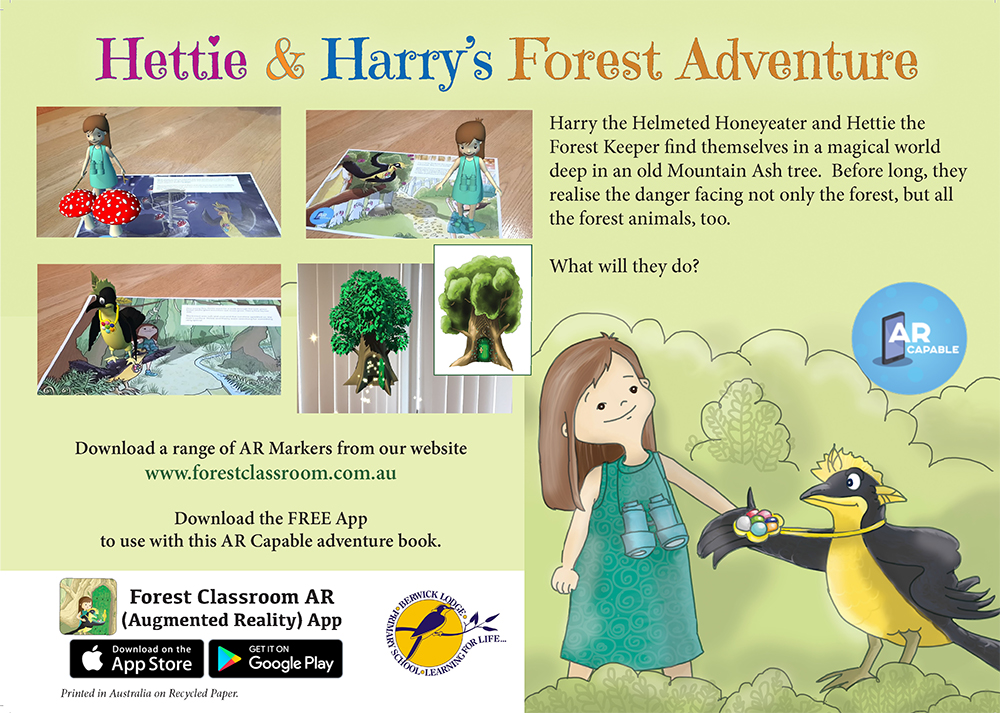 Augmented Reality (AR) Capable Book + Free AR App
This Augmented Reality (AR) capable book brings alive the characters of the book, readers can interact and engage in fun reading and learning as they learn to care about nature, the forest and sustainability.
The book was written by our principal Henry Grossek, Elizabeth Symonds and Rob Kelly. The characters were voiced by students and members of staff. The book project has been a collaborative one with Deakin University, in an effort to engage children with their learning.
Copies of the book can be purchased in our school office.
Details: Buy the book for $16.50 (all proceeds go back to Berwick Lodge Primary School.) If you would like to buy a copy from interstate or overseas, please see the postage information below.
Postage costs are: AUD
Australia $4.70 (including extra strength padded postpack):
NZ $9.45
USA/UK $14.85
Total Costs:
Australia: $21.20AUD
NZ: $25.95AUD
USA/UK: $31.35AUD
Changing costs to other country currencies works well except for NZ whose dollar is worth slightly less than ourselves current exchange rates.
NZ $26.29NZD
UK £15.89
US $30.81USD
Don't miss the opportunity to buy one of these fantastic books! While stocks last!
Send us your details and the book(s) which you wish to order. We will contact you soonest on how you can make payment before we ship the book(s) to you. School hours response time apply.